The attorneys at Kirsh & Kirsh, P.C.
have over 100 years of combined experience practicing adoption law.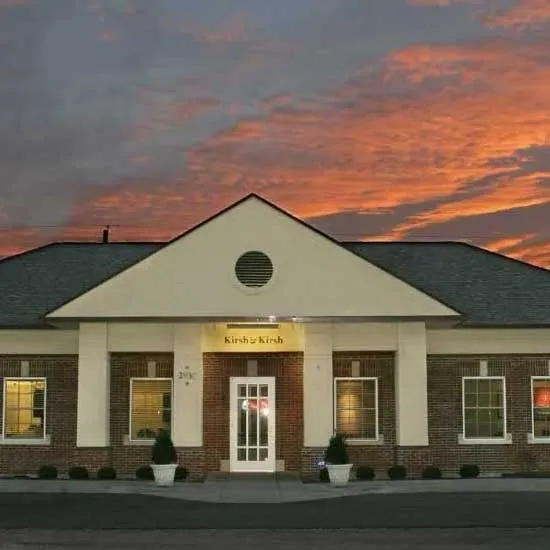 100 years of combined experience practicing adoption law.
Dedicated to making a difference
The law office of Kirsh & Kirsh, P.C. has endeavored to set the standard of excellence regarding adoptions in Indiana and throughout the country. We truly understand adoption and it's intricacies and provide each member of the adoption triad with the attention and care they deserve.
As adoption lawyers, we recognize the emotional nature of what is involved and provide a number of resources for prospective birth mothers to relieve them of some of the stress and anxiety associated with adoption.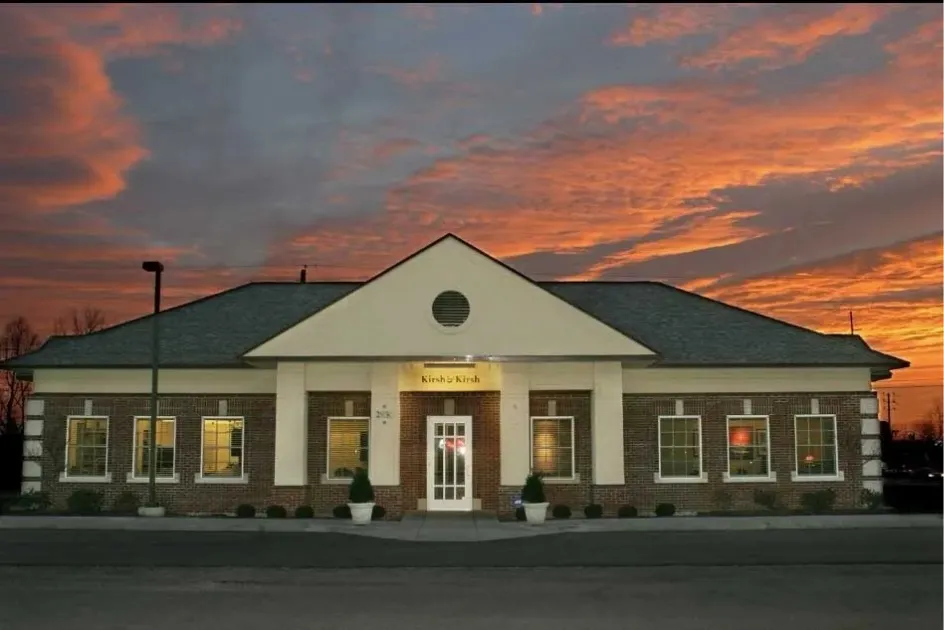 90 years of combined experience practicing adoption law.
Dedicated to making a difference
The law office of Kirsh & Kirsh, P.C. has endeavored to set the standard of excellence regarding adoptions in Indiana and throughout the country. We truly understand adoption and it's intricacies and provide each member of the adoption triad with the attention and care they deserve.
As adoption lawyers, we recognize the emotional nature of what is involved and provide a number of resources for prospective birth mothers to relieve them of some of the stress and anxiety associated with adoption.
The Heart of Our Operation
Rachel Paolini
Paralegal & Intrastate Adoption Support
Rachel is a Paralegal and Adoption Coordinator. She was born and raised in Chicago, and moved to Indianapolis after graduating from the University of Indianapolis.
She has been a member of the Kirsh & Kirsh family since 2017, and is informally a "Kirsh" (jury is still out on whether or not she filed her own adoption).
She enjoys spending time with her partner, Torin, and their sons, Christian and Vincent. They also have four-legged companions: Tank, Cocoa, Kira, and Tanner.
Outside of her devotion to expectant mothers and adoptive families, you will find Rachel baking and cooking, enjoying guided runs (are they enjoyable, though?), and laughing with her closest friends.
Kirsh & Kirsh has become family to Rachel, and she is appreciative of their ever-present love and support.
Olivia Koeppe
Adoption Plan Coordinator
Olivia is a paralegal and coordinator who wears many hats. She assists in coordinating interstate adoptions and specializes in the Interstate Compact for the Placement of Children (ICPC). She has been with Kirsh and Kirsh since 2016, previously holding titles such as Receptionist and Adoption Plan Coordinator.
She was born a Buckeye and transplanted to northern Fort Wayne, Indiana, where she met and married her High School sweetheart, Keegan. Together they have two sons: Keller and Hayes, and two dogs: Meeko and Minnie. She frequently refers to her children as being her "sunshine's" as they light up her life.
Her passions include spreading laughter with her "Olivia" humor, training for marathons she never plans on running, and working out at a local CrossFit gym.
Olivia is thankful to be a part of the Kirsh & Kirsh family and have their immeasurable support.
Emley Kirsh
Paralegal and DCS/Intrastate Adoption Support
Emley has been a Paralegal at Kirsh & Kirsh for over ten years and focuses on the DCS/Foster Care adoptions. She was raised in Carmel, Indiana, and earned her Bachelor's Degree at Indiana University, graduating as a member of Phi Beta Kappa. Emley and her husband, Grant Kirsh, have two wonderful children who always keep them busy and laughing, two sweet old dogs with too many health issues to count and three chickens Turtle (the mean one), Biscuits and Pearl.
Emley loves spending time with her family, traveling (especially to the beach), working out, bringing home rescue dogs, and is always happy to have an art project to work on. She loves her job and is passionate about helping foster children gain the permanency in a family they all deserve.
Jill Freeman
Adoption Reconnection Support
Jill is the adoption reconnection specialist and the billing specialist at Kirsh and Kirsh. She is Steve's and Joel's and Rob's sister and Grant's aunt and has had the pleasure of working with her family making families for over 17 years.
Jill stayed at home as a mom until her youngest started school. She then became a substitute teacher in the district where her daughter attended school. She loved being a substitute teacher but when her brother, Steve, approached her to fill in while Jennie, their recently retired bookkeeper of over 20 years, was getting ready to have a baby, he asked if she could be the bookkeeper while Jennie was on maternity leave.
Besides being the bookkeeper she has done many jobs here at Kirsh & Kirsh but found her passion about 14 years ago when she took the role of adoption reconnection specialist. She loves talking to and helping people so it has been a perfect fit for her.
She has four wonderful children and 2 amazing grandchildren and she thoroughly enjoys spending as much time as possible with them. In her free time she enjoys exercising, dancing, swimming, crocheting, knitting, cooking, and spending time with family and friends.
Crystal Batts
Paralegal & Interstate Adoption Support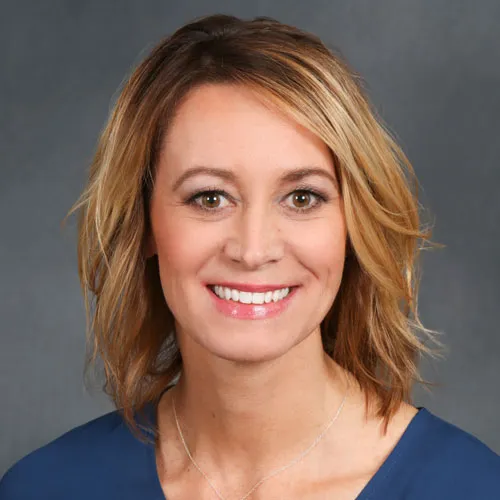 Crystal has worked at Kirsh & Kirsh for over 25 years. She assists our interstate clients and with step/kinship adoptions.
Crystal is honored to be the mother of Lexi, Lily and Sam. She and her fiancé, Ryan, love to cook and to entertain family and friends. Crystal enjoys anything outdoors, gardening, hiking, boating, traveling, and finding any new place to explore.
Crystal is dedicated to making the adoption process easy and pleasant to our clients.  She is "blessed" to be part of the family at Kirsh & Kirsh.
Annie Jackson
Bookkeeper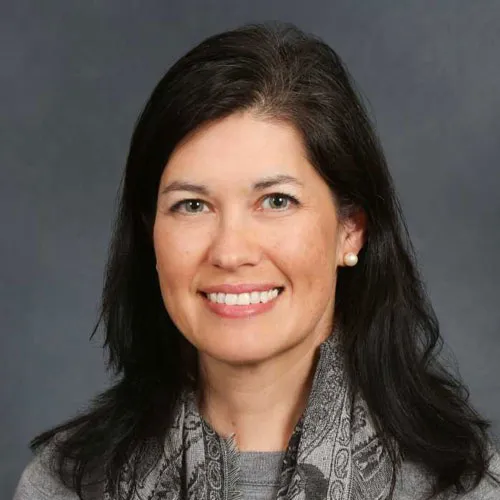 Annie is the bookkeeper for Kirsh & Kirsh, P.C. She attended Brigham Young University in Idaho, where she met her dear husband, Craig. Annie has over 20 years of experience in the legal field serving in the roles of paralegal, legal assistant, and deputy clerk for the Hamilton County Clerk's Office.
She is the proud mother of four wonderful children (Nick, Ben, Josh, and Becca), three lovely daughters-in-law (Katie, Becca, and Alex), one sweet son-in-law (Matt), and eight beautiful grandchildren (Grace, Madeline, Aubrey, Finn, Blake, Amelia, Emery, and Emma).
Annie and her husband live in Utah, where she is able to stay connected to her Kirsh family and work remotely. They enjoy hiking, kayaking and the beauty of the outdoors. She loves learning about nutrition and good health practices, but most of all, she loves time with her family. Seeing other families created through adoption brings great joy to her.
Kylee Bunnell
DCS Adoption Coordinator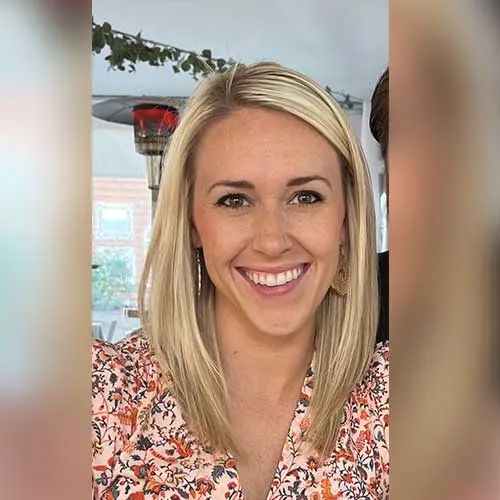 Kylee has been with Kirsh & Kirsh since the fall of 2021. Kylee works on the DCS/Foster Care adoptions with attorney Grant Kirsh.
Kylee and her husband Eric met in college and they have two daughters, Ivy and Hazel. Outside of work and spending time with family, Kylee enjoys reading, going on walks, and cooking.
Michelle Freeman
Receptionist and Coordinator
Michelle is the Receptionist and Coordinator at Kirsh & Kirsh, P.C. She is also Jill's daughter and therefore niece of Steve, Joel, and Rob, and cousin to Grant.
Michelle has had all sorts of jobs since graduating from Purdue in 2014, including: Marketing Manager, Project Manager, Bartender/Server, Au Pair, and Office Manager. She is thrilled to finally be a part of the family business and help other families grow. Her family includes her partner, Forrest, their daughter, Melody, and the family cat, Gizmo. Forrest and Michelle share a love of music, which they hope Melody will share as well (she has to with that name, right?). They also share a love of puns and corny humor.
Michelle delights in helping people, and hopes that all those who interact with Kirsh & Kirsh feel the warmth and sincerity in our endeavors to help our clients on their journey to adoption.
Meet the Kirsh Family of Attorneys
Steve Kirsh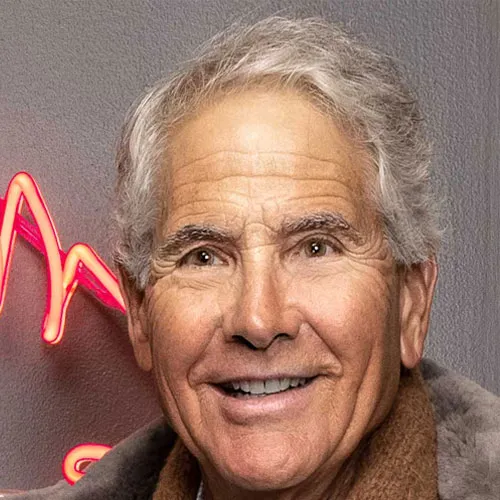 Steve Kirsh has practiced adoption law in Indiana for 40+ years and has changed the face of adoption by making adoptions handled by attorneys a viable alternative to the then monopoly of adoption agencies. He has been shaping adoption law in Indiana, having written the preliminary draft of nearly all adoption legislation in Indiana since the early 1980s. Steve realized that both expectant parents and prospective adoptive parents wanted more control and involvement in the process than was then offered by adoption agencies.
Steve married his high school sweetheart, Jacque, more than 50 years ago. They have been together since they were 16 years old. They have 3 sons – Josh, Grant, and Tyler, 4 grandchildren – Anna, Holden (aka "Duke"), Brogan, and Ezra and 2 "daughters-in-law" – Emley, and Elizabeth.
In addition to the practice of adoption law, Steve loves his family, including his dog Henry, and cats – Big & Hank. Henry regularly visits the office. He works out almost every day and plays golf at Crooked Stick and enjoys building and flying radio-controlled airplanes.
Steve has an easy smile, more grey hair than he likes to admit to, and is ALWAYS available to answer questions about adoption and golf!
"Whether you believe you can or you can't, you're right!"

–Henry Ford
Joel Kirsh
Joel Kirsh has been practicing adoption law for over 35 years and loves the emotional satisfaction of helping everyone involved in the adoption process. In addition to newborn adoptions, he assists with stepparent, grandparent, adult, and other relative adoptions as well as formalization of international adoptions.
Joel also assists with Gestational Carrier arrangements and other Surrogacy related matters.
Joel met his wonderful wife, Holly, at a fitness facility and they have been married over 34 years. They have three wonderful children: Trevor, Olivia and Harrison and two "energetic and fun" Golden Doodles: Louie and Zoey.
Joel loves spending with his family and friends and enjoys traveling and playing many sports including Pickleball, golf and working out. He is a huge fan of IU Basketball and Football as well as the Indianapolis Colts and Indiana Pacers.
"444….Life Is Good"

– Myron Kirsh (Joel's Dad)
Grant Kirsh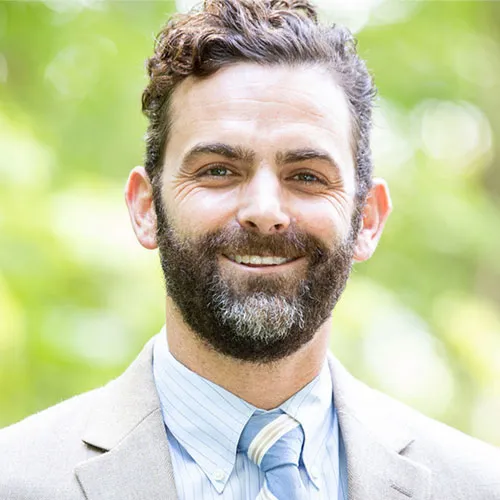 Growing up as the son of an adoption attorney, Grant Kirsh has been surrounded by adoption his entire life. As a second-generation adoption attorney, he enjoys continuing his family's legacy in Indiana.
Grant focuses his work on private newborn adoptions and foster care/kinship/DCS adoptions.
Grant grew up in Carmel, Indiana, graduating from Carmel High School. Grant spent his junior year of high school on a 188' tall ship taking high school classes and sailing around the world. He still loves to travel and see new places. After high school grant graduated from Indiana University Bloomington for his Bachelor's Degree, and Indiana University School of Law for law school. He is married to Emley (who is also his brilliant paralegal), whom he has known since high school. They have a daughter, Anna, and a son, Brogan.
Grant loves his family very much and enjoys spending the weekends with them on the lake, walking on the Monon trail and playing in the yard. Grant really enjoys coaching his kids' soccer and basketball teams. Grant, Emley, Anna and Brogan have 2 dogs – Black Bear and Mackenzie, and 3 chickens – Turtle, Biscuits and Pearl.
Rob Kirsh
Rob Kirsh has been practicing law for 20 years, 14 of which in adoption law, beginning while he lived in Memphis, Tennessee. As Steve and Joel's younger brother, Rob has, quite literally, watched them practice adoption law since he was a teenager.
Rob is admitted in Indiana, Illinois, Kentucky, Michigan, Mississippi, and Tennessee, working with expectant moms, adoptive parents, attorneys, and adoption agencies on interstate/ICPC and intrastate adoptions. An instrument-rated Private Pilot, Rob flies the firm's Columbia 350 airplane for adoptions across the Hoosier State, Land of Lincoln, Bluegrass State, Great Lakes State, Magnolia State, and Volunteer State regularly.  Although a big territory, he can be anywhere from the Upper Peninsula of Michigan, to the Mississippi Gulf Coast, within a few hours, when a phone call or video chat isn't personal enough.
Rob earned his Bachelor of Arts in Psychology degree from Indiana University, his Juris Doctor degree from The University of Tulsa College of Law, and his Master of Science in Management (MBA) degree from the Purdue University Krannert Graduate School of Management.  He is a Fellow of the Academy of Adoption & Assisted Reproduction Attorneys (AAAA), and serves on the Academy's Board of Trustees.
Rob and his wife Amy live in Carmel, a suburb of Indianapolis. Their daughter Campbell, and son Hudson, are students at Carmel High School. Their goldendoodle Wilson loves belly rubs, car rides, and going to the office with Rob. Rob is an avid cyclist (indoor and outdoor).
To Rob, there is no more fulfilling type of work. He loves helping expectant moms turn challenging situations into positive ones, creating loving adoptive families, and working with his family and other adoption professionals to do the same!